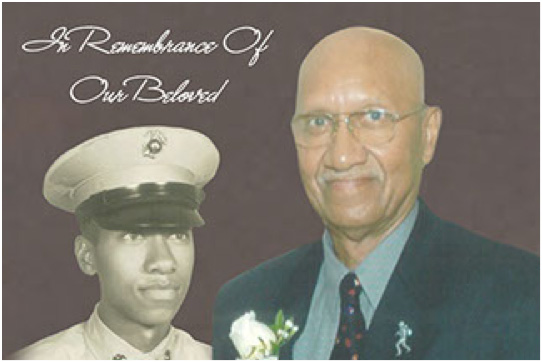 CLYDE ROLAND HOPKINS, P.E.
Died: October 31, 2014
Clyde Hopkins was born on June 11, 1933 at his home in the historic neighborhood of Conant Gardens in Detroit.
Mr. Hopkins graduated from Pershing High School in 1951. He married Linda Underwood in 1957, shortly after serving in the U. S. Marine Corps as a drill sergeant. They had one child, Glenda Ann Hopkins.
He earned a degree in Civil Engineering from the University of Detroit in 1962. A year later he earned his license as a Professional Engineer from the State of Michigan.
Detroit Mayor Coleman A. Young appointed Hopkins Director of Engineering for the City of Detroit. During his tenure, Hopkins oversaw a $180 million expansion of Cobo Hall, a $25 million renovation of Detroit City Airport, and a $13 million renovation of historic Belle Isle Bridge. Hopkins also served as thehead water systems engineer for Detroit's Water and Sewage Department, managed demolition contracts for Detroit's Housing Department, and increased minority participation on consultant and construction contracts from 10 – 35 percent on municipal demolition, construction and rehabilitation projects.
Hopkins professional accomplishments were extensive but his life was completed by his love for family, his friends, his church, and Detroit history. He had many hobbies including clock making, cane collection, making wines and liqueurs, reading, traveling, and carpentry. He wrote a book about Conant Gardens.
Hopkins died on October 31, 2004 and is buried in the Garden Plaza, #12.