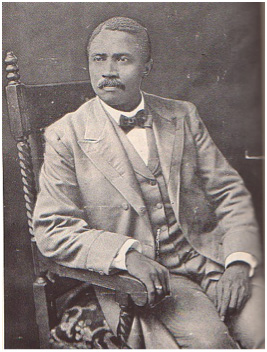 John C. Dancy
(1888-1970)
Section M, Lot 91
John Campbell Dancy was born on April 13, 1988 in Salisbury, North Carolina. His prominent family steered him to the north to obtain degrees from Phillips-Exeter Academy in 1906 and the University of Pennsylvania in 1910. After graduation, Dancy returned south to become secretary of a segregated YMCA branch in Norfolk, Virginia. There he began to realize the importance of recreation for urban African Americans who were most often excluded from public and private facilities.
In 1916 Dancy returned north to work as a probation officer in New York City where he became interested in the National Urban League. Two years later the League asked him to serve as the second director of the Detroit Urban League, which was experiencing a massive influx of southern migrants. Dancy headed the Detroit Urban League through the tumultuous years of the Great Migration, Great Depression and World War II. In his new role in Detroit, Dancy used racial uplift ideology to shape the Urban League's programs. His gentle and persuasive manner helped him to confront the many problems facing Detroit's growing African American community. He sought to train and place talented African American workers in places of prominence in the city: as white-collar workers, teachers, and doctors. Dancy also pioneered recreational programs for black migrants.
In 1923, he opened a community center in the heart of the black East Side at 1534 Chestnut Street that served as a baby clinic, job placement office, and cultural center. The Pen and Palette Club was established to encourage creative talents of young people.
In 1931, Dancy worked to obtain a gift from US Senator James Couzens' Children's Fund of Michigan to help develop and open the Green Pastures Camp. This was the first camp for African American children in the State of Michigan.
Working closely with prominent black ministers, Dancy also forged a relationship with the Ford Motor Company by placing qualified black workers into factories.
Dancy led the Detroit Urban League for forty-two years, finally retiring in 1960. In addition to his work with the Urban League, he served on the Detroit House of Correction Commission, the Metropolitan Planning Area Committee, the Michigan Cultural Commission and the Michigan Commission for the Care of the Aged.