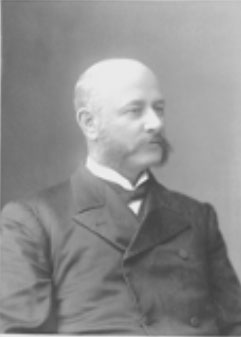 Samuel Codes Watson
(1832-1892)
Samuel Codes Watson was born in South Carolina in 1832. He was of mixed race, born into a free family, part of the small mixed-race elite in the Charleston area. His parents died in 1841. He and his siblings were placed in the care of Reverend William McLane, a white Presbyterian minister who took them to Washington DC. He attended a private school run by a white abolitionist family. He was quite capable and was then enrolled in Philips Academy in Andover Massachusetts.
Originally, Watson intended to become a teacher but was disillusioned by the increasing national acrimony over slavery and his prospects for securing a teaching position. By 1853 Watson had decided he would become a doctor. There were virtually no college-trained African American physicians in the country at this time. In fact, only a handful of colleges accepted African American students. He intended to join his brother at Oberlin College in Ohio but found its curriculum did not include medicine. Watson concluded the University of Michigan would be his best choice and registered as a student in the university's Medical Department on October 1, 1853, becoming the first African American admitted to the University. University of Michigan resources claim he passed as a white man while attending the university.
In 1857 he received his Doctor of Medicine degree from Cleveland Medical College, as one of the first African Americans to do so. He practiced in Toronto and Chatham Ontario for some time. He came to Detroit with his family in 1863, where he opened a drug store on the corner of Jefferson Avenue and Beaubien Street. He subsequently moved his business.
He was declared the city's richest black property owner in 1867. He later became Detroit's first African American elected city officer, 1876 Board of Estimates (Tax Assessors). Dr. Watson was the first African American man elected a delegate-at-large to the National Republican convention in 1884. He was also appointed Commissioner for Michigan at the New Orleans Exposition. At the time of his death, he was a member of the Jury Commission, appointed by Governor Winans. The Jury Commission adopted the following memorial, a testament to Dr. Watson's life:
The death of Dr. Samuel C. Watson comes to us, his colleagues on the Board of Jury Commissioners of Wayne County, as a personal sorrow and an individual loss to each of us. Those who knew him in his family life can attest his affectionate devotion to all that is sacred in life. Those who were favored in the possession of his friendship know well the strength and purity of his character and the value of those sterling personal qualities that gave his private life its high plane of action. To us it was our fortune to know him intimately in the discharge of a public function, and here his work was characterized by the same strict integrity, high motives and obedience to duty that made his private life a high type of American manhood. Unswerving in his loyalty to convictions and consistent in his advocacy of them, he was yet unobtrusive and ever considerate of the beliefs of all. The loss of such a man in not felt merely in the circle of the family that centered around him. It is a loss that the community shares, for both as a citizen and official he was true to the best ideals of American citizenship. Such a life is fraught with good to all and its close calls for tribute to its worth and value.
Watson died in 1892 and is buried in Section U, Lot 1.