About Us
Historic Remembrance & Memorialization
Steeped in history, Elmwood is the oldest continuously operating non-denominational cemetery in Michigan. Elmwood Cemetery began its history in the Spring of 1846 when some of Detroit's leading citizens conceived the idea of establishing a cemetery in the suburbs of the city. For the sum of $1,850 they purchased forty-two acres from what was originally the George Hunt Farm in the township of Hamtramck and renamed the property Elmwood Cemetery. In 1849, the cemetery was incorporated by an act of the Michigan Legislature as a non-profit organization and in 1883, an endowment fund was created for the perpetual care of the cemetery and individual lots. Over the years, additional land was purchased from the Hunt Farm and neighboring farm of D.C. Whitwood so that today the cemetery consists of approximately eighty-six acres.
Elmwood became the final resting-place of tycoon and laborer alike. It was the first fully integrated cemetery in the Midwest. A stone's throw away from the hustle and bustle of downtown Detroit, Elmwood continues to serve the entire community without restrictions based on race or religious beliefs.
Elmwood Cemetery contains the memorials of many famous men and women who have served their country faithfully in times of peace and war. A special lot is designated for those who fought in the Civil War and is one of the first places in the United States given permission to fly the flag continuously as a memorial to those patriots without it being lit at night.
Elmwood's history is also represented by many distinguished citizens who are memorialized in the park including, W.A. Burt, the inventor of the Equatorial sextant and solar compass and Margaret Mather, the great Shakespearean actress of the nineteenth century. Other notables include governors, mayors, judges, ministers, lawyers, doctors, prominent businessmen and abolitionists. George DeBaptiste, Dr. Joseph Ferguson and Dr. William Lambert all represent the abolitionist movement having worked faithfully for their cause with leaders such as the well-known ex-slave and orator Frederick Douglas. Visit our BIO Archives for our featured Biography and to read more about the many famous notables who are buried at Elmwood Cemetery.
Other noteworthy persons memorialized at Elmwood include Lewis Cass, Michigan's Territorial Governor; Douglass Houghton, Michigan's first State Geologist; Eber Brock Ward, Michigan industrialist and Michigan's first millionaire; and General Philip St. George Cook who led the Mormon Battalion two thousand miles to Los Angeles in 1846, raising the flag at Fort Tucson along the way.
Many other heroes from many wars, dating back to the early fighting with the English and Indians and including veterans of all the wars and fighting since, have found a resting-place at Elmwood. From privates to generals, all ranks and honors are remembered at Elmwood. History books state that Memorial Day, originally designated as Decoration Day, was first celebrated in Detroit in 1869. However, Detroit's first observance of the holiday actually occurred one year earlier on May 30, 1868 at Elmwood Cemetery. Quickly organized on three days' notice, the simple yet meaningful event is missed by many Historians in their recounting of history. The ceremony took place opposite the entrance with national flags and a stuffed eagle forming the background to the speakers and the Fort Wayne band.
Old World Design
The design of the cemetery, inspired by Mount Auburn in Cambridge, Mass., was created in 1890 when prominent landscape architect, Frederick Law Olmsted, was brought in to enhance the picturesque cemetery and design improvements to the layout. Elmwood's park-like grounds, are composed of graceful hills and a valley surrounding a calmly flowing stream. Thanks to Olmsted's vision, the cemetery is now graced with large stands of trees and roads that follow the natural slope of the land, blending with the surrounding environment and architecture, creating a haven of peace for the living to enjoy. These stands of trees contributed to Elmwood's arboretum certification attained in 2015. Elmwood Cemetery is proud to be Detroit's first certified arboretum.
Between the rolling green hills and through the valley, runs a creek that defines the setting and emphasizes the historical significance of Elmwood Cemetery. Originally "Parents Creek," it was named in 1707 for a gunsmith appearing on the records of St. Anne's Church. On July 31, 1763, in an incident during the Pontiac uprising against the British, the creek was renamed Bloody Run after the Indian massacre of Captain Dalzell and his men. A plaque memorializes this event and the trustees of Elmwood have preserved this historic section as part of the natural beauty and history of the cemetery.
Enhancing the historic feel of the park are many beautiful buildings designed in an old-world style, including the exquisite chapel built in 1856 of quarried limestone and office building built in 1870. In the late 1900s, after fire destroyed the chapel and several additions were added to the office, both buildings were extensively restored. Take a TOUR of the grounds to see and learn more about the many monuments and buildings that grace Elmwood Cemetery.
The Elmwood community mourns the loss of long-time cemetery Trustee Allen Ledyard who passed away in October, 2014. Click here to view the Resolution of the Trustees of Elmwood Cemetery.
At its December 2014 board meeting, the trustees unanimously appointed Eileen McCarthy, Vice President of McCarthy & Smith, to the Trustees of Elmwood Cemetery. She has over 30 years of experience in the construction industry gained in both the Chicago and Detroit markets. She was the first woman inducted into the Michigan Construction Hall of Fame in 2013. Ms. McCarthy has served on Board of Directors for the Historic Elmwood Foundation since 2007. Her guidance has been essential as the Foundation and Cemetery pursue its restoration and preservation efforts.
The Officers and Trustees of Elmwood Cemetery:
Mr. Francis W. McMillan II
President
Mr. John S. Snyder
Vice President and Treasurer
Mr. J. Michael Bernard, Esq.
Secretary
Ms. Terry Peck Book
Mr. James Deutchman
Ms. Eileen McCarthy

Office Hours
9:00am – 4pm Weekdays
9:00am – noon Saturdays
Closed Sunday
Cemetery Grounds Access
October 1 – April 30
8:30am – 4pm Daily
May 1 – September 30
7:00am – 7:00pm Daily
Location
1200 Elmwood Avenue
Detroit, Michigan 48207
Phone: 313-567-3453
Fax: 313-567-8861
Elmwood Cemetery and Historic Elmwood Foundation Staff
Please contact our staff whenever the need arises by calling (313) 567-3453.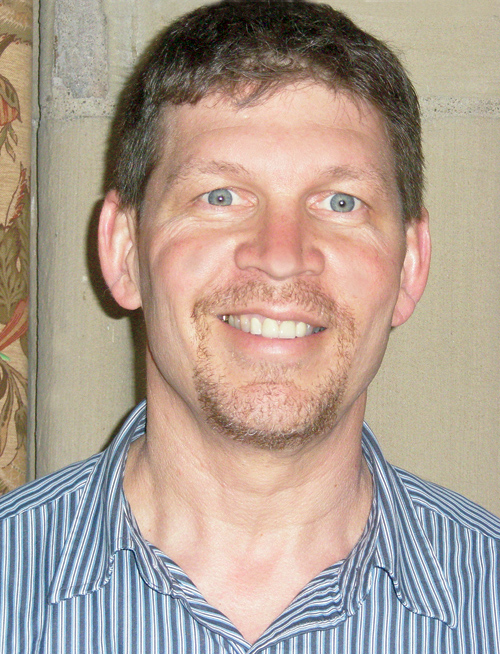 Michael Shukwit
Director of Operations
This email address is being protected from spambots. You need JavaScript enabled to view it.
Michael Shukwit, Elmwood Cemetery Director of Operations, has over 25 years of experience in the cemetery business. Mr. Shukwit is responsible for managing operations at Elmwood Cemetery - Detroit, Glenwood Cemetery - Flint, and Greenwood Cemetery - Birmingham. Mr. Shukwit manages the grounds crew and all outside operations, including buildings, capital improvements, grounds, interments, memorial/monument cleaning, arboretum, gardens, and working with the Historic Elmwood Foundation on restoration, education, and community events programming.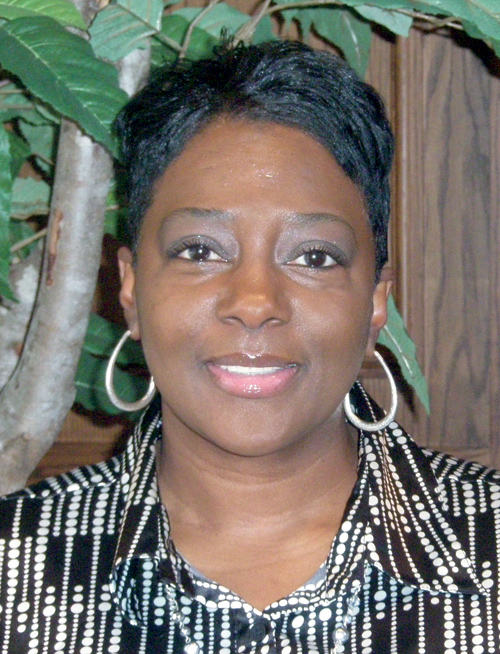 Bonita Smith
Director of Administration
This email address is being protected from spambots. You need JavaScript enabled to view it.
Bonita Smith, Director of Administration, also has over 25 years of experience in the industry. Her responsibilities include managing the overall administration of Elmwood Cemetery, Detroit as well as Glenwood Cemetery in Flint and Greenwood Cemetery in Birmingham. This includes record keeping, banking, and accounts receivable and payable. In addition, Ms. Smith provides guidance to customers on lot selection, mausoleums, and all other burial matters. She is the primary liaison to area funeral homes on interment matters.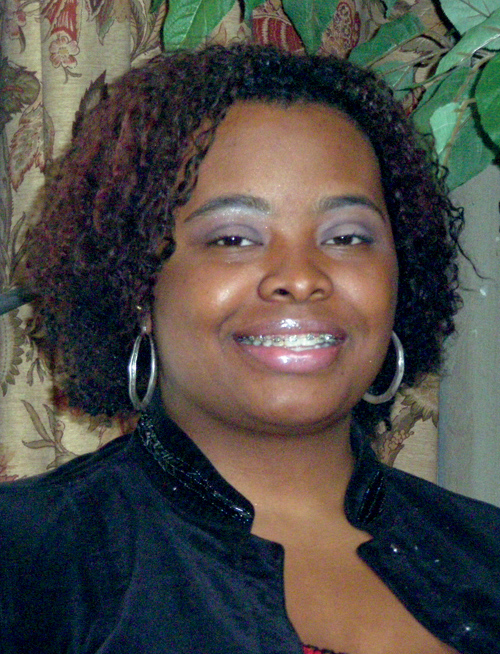 Ciara Green-Lowe
Memorial Advisor
This email address is being protected from spambots. You need JavaScript enabled to view it.
Ciara Green-Lowe, Memorial Advisor, has 20 years customer service and sales experience. Mrs. Lowe serves as Memorial Advisor to Elmwood Cemetery in Detroit, Glenwood Cemetery in Flint, and Greenwood Cemetery in Birmingham. She counsels customers on all burial matters including selection of lots and niches, memorials, and tributes as well as preplanning needs. She works with the staffs of area funeral homes on interment matters. Mrs. Lowe also manages genealogy inquiries.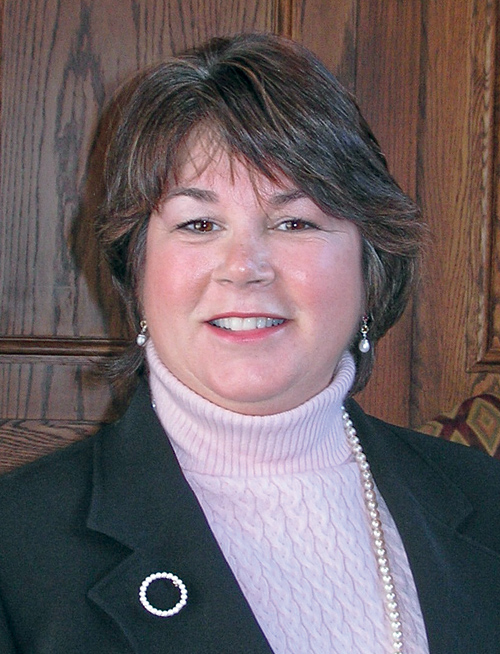 Joan Frear Capuano
Executive Director Historic Elmwood Foundation
This email address is being protected from spambots. You need JavaScript enabled to view it.
Joan Frear Capuano, Historic Elmwood Foundation Executive Director, has been with the Foundation since 2006. She directs all Foundation projects, community outreach, tours, events and programs. In addition, she is responsible for communications, grant seeking, and the Annual Fund Drive. In 2013, Governor Rick Snyder appointed Mrs. Capuano to the Michigan Historical Commission. Joan is one of nine commissioners in the State charged with safeguarding and promoting Michigan's great history. The Governor said "preserving and promoting our state's outstanding historical significance is of great importance, and I am confident that Joan will effectively serve in this role." Elmwood is proud to support Joan in this endeavor.
Lawrence F. Sloane
Director
This email address is being protected from spambots. You need JavaScript enabled to view it.
Mr. Sloane serves as the Director for the Trustees of Elmwood Cemetery in a consulting capacity. The Trustees first retained Mr. Sloane to assist them in 1993. Since 2004, Mr. Sloane has served as the Director. The L. F. Sloane Consulting Group, Inc. has served principally historic and religious cemeteries since 1981 and has worked for and now serves numerous clients in Michigan.
Cheri Arcome
Director of Marketing
This email address is being protected from spambots. You need JavaScript enabled to view it.
Ms. Arcome joined Elmwood Cemetery in 2014. Cheri brings a wealth of experience in the operation, administration and finance of cemeteries to Elmwood. She most recently was the Executive Director of the Catholic Cemeteries of the Archdiocese of Detroit. In this role, she managed five cemeteries, performing 1800 services each year with over 50 employees. Cheri works with the staff of Elmwood Cemetery, and directs operations at Glenwood Cemetery and Greenwood Cemetery.